The IPS Data Model (EN 17269: 2019)
The IPS Standard, EN 17269

, was published by CEN in 2019. Immediately after publication, CEN/ TC 251 members agreed that EN 17269 should be fast tracked into ISO, turning the European standard into a fully international one. By doing so, the original CEN IPS project fulfilled its final commitment. In February 2022 the members of CEN/TC 251 voted unanimously to adopt the ISO 27269 International Patient Summary as a European (EN) Standard.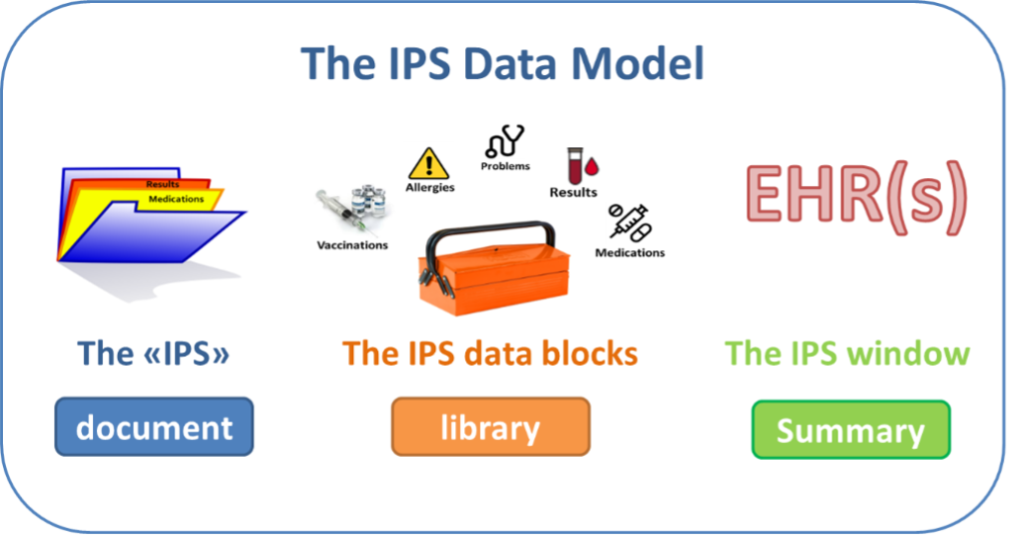 The scope of EN 17269 is an integral and formal part of the standard, stating what is in scope and what is not in its scope (note, the EN 17269 scope is directly used by ISO 27269.) The standard provides the definition of the purpose, business rules, and data blocks of the IPS.
The versatility of the IPS design permits implementations that exchange patient summary as a document, or to use the IPS Data Blocks, which are scalable data structures, for reuse in other applications such as a vaccine record. The IPS is not an EHR but rather a snapshot of the patient's longitudinal healthcare record, providing a 'front cover' or window into the full record and any other healthcare data relevant to the patient.
The data model describes the content of the Patient summary. It is documented as a so-called "logical model".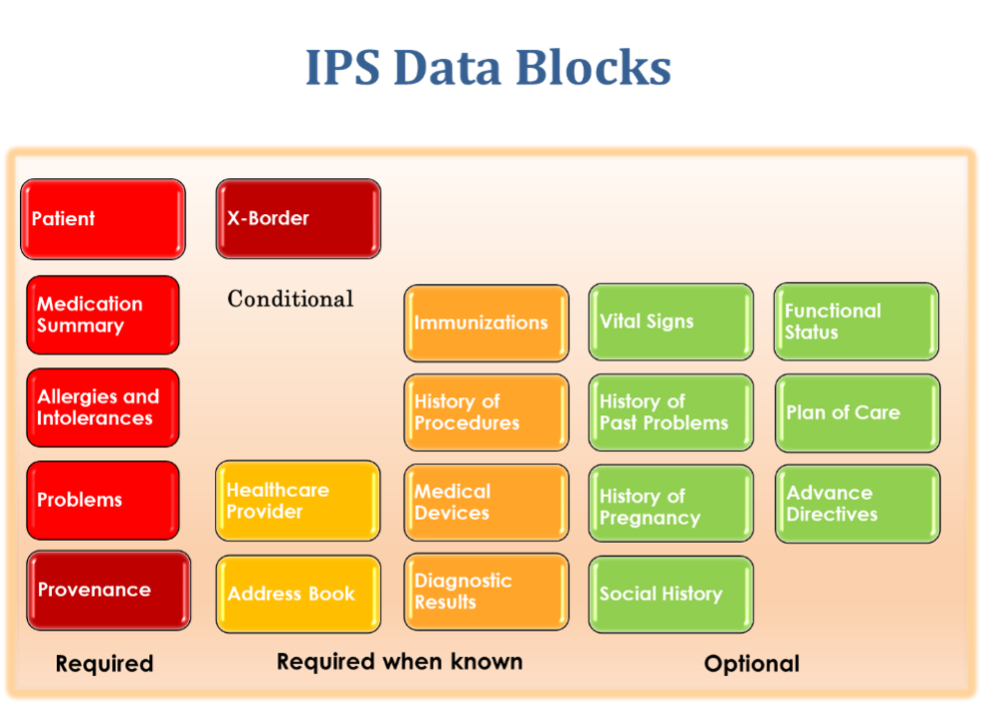 It does not claim to be exhaustive, rather it defines a core of 'essential and understandable' data that can be used in planned and unplanned care scenarios.  It does not directly provide interoperability as it is not intended to be directly implementable, but it provides a model for conformant implementations served by CDA, FHIR, and other logical models for exchange.
For more information about conformant implementations, please see our Implementation Guidance.