SNOMED International delivering SNOMED CT
SNOMED International is a not-for-profit organization that owns and develops SNOMED CT, the world's most comprehensive clinical terminology product establishing the vocabulary that enables the clear exchange of health information across all health systems, services and products in the world. The SNOMED CT terminology includes more than 350,000 clinical concepts ranging across a broad range of clinical and administrative domains.
With SNOMED CT, users can record patient data more accurately, exchange patient data both within the health care team and with patients, both locally and across borders, to improve patient outcomes. Further, stakeholders can use SNOMED CT in health data and analytics platforms for clinical analytics, population analytics, management analytics, clinical research, applied research, and other research activities to improve health care. SNOMED International strives to determine the best global standards for health terminologies and to engage with the global healthcare community to improve SNOMED CT to better serve the clinical information needs of a diverse range of health care stakeholders.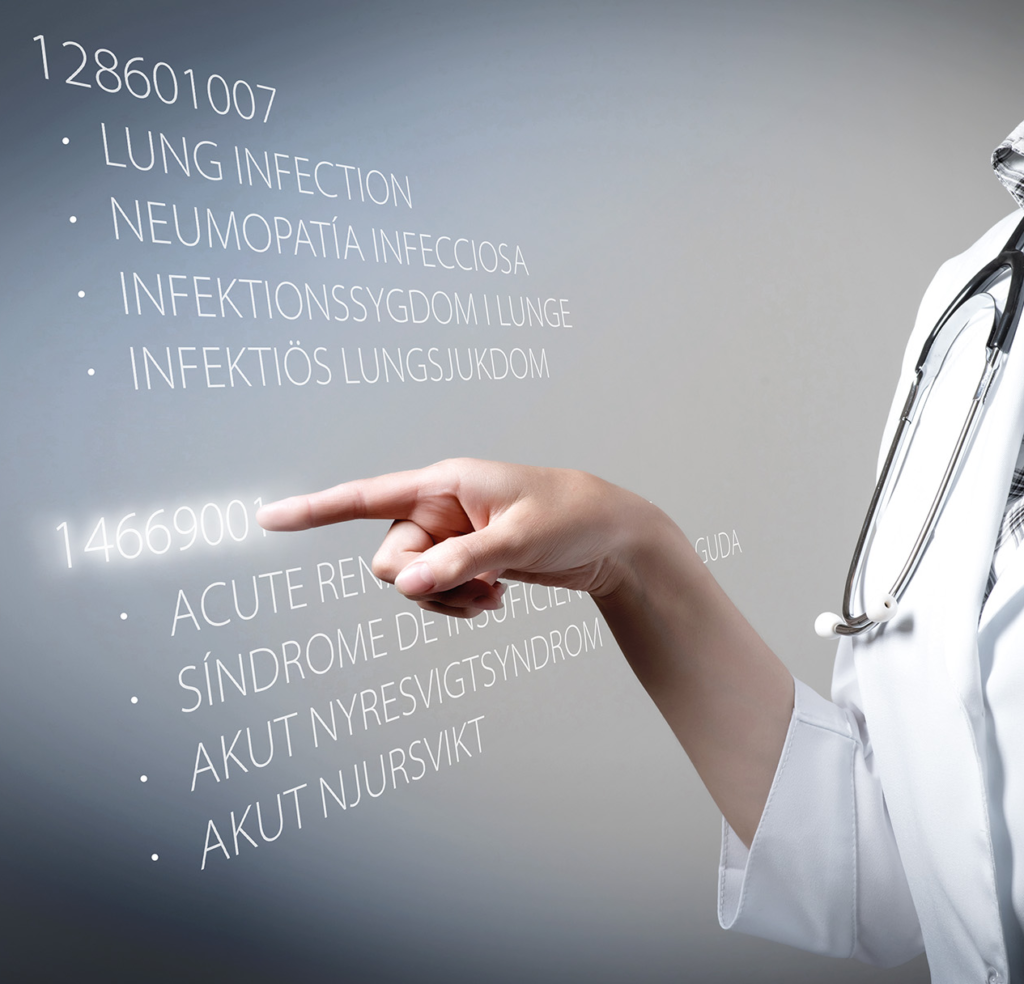 A resource with scientifically validated clinical content, SNOMED CT is also mapped to other international standards and adaptable to each country's requirements. Eager to collaborate with participants of the Joint Initiative Council as well as other health standards development organizations, SNOMED International provides access to clinical terminologies using SNOMED CT within the International Patient Summary to support the health and well-being of citizens as they cross borders.
SNOMED International has been pleased to work with HL7 International and partners in Europe to define SNOMED CT content for use in the International Patient Summary.  This is available as a Reference Set and is free for use globally – both in HL7 artefacts and also directly from SNOMED international. 2021 has seen increased interest by governments globally for implementing the IPS, and therefore SNOMED International is adding additional drugs and other content as requirements emerge.
SNOMED International is committed to the continued rigorous evolution of SNOMED CT and its related services, to deliver continuous innovation for the global healthcare community.
For more information, please visit www.snomed.org

.