Background and raison d'être
TC 251 is the technical committee within the European Committee for Standardization (CEN) dedicated to Health Informatics standards and was established in 1990. The main business of the TC is to provide standards to support all types of interoperability throughout the healthcare domain.   It is a regional standards development organisation that is primarily concerned with European requirements as its input for standardization.  The organization's role is to take these inputs and deliver the required technical standards (i.e., consensus outputs) for use in the community. It works closely with the ISO Committee on Health Informatics (ISO/TC 215) and, where possible TC 251 follows CEN's market-driven policies to establish its products in ISO in order to make them of global value.  The TC was one of the founding members of the Joint Initiative Council (JIC) in 2007, which encourages and supports cross SDO collaborations to produce coherent solutions like IPS.
More on TC 251 site

TC 251: Working on IPS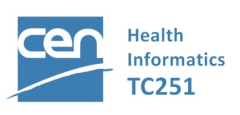 CEN's work on the IPS standard originated with the European eHealth Network's requirements for exchanging Patient Summaries between member states. The eHealth Network (eHN) adopted the Cross-Border directive (2011/24/EU) and published versions of its guidelines in 2013 and 2016 for exchanging electronic patient summaries.
CEN/TC 251 submitted a successful project proposal to the EC to formalize the eHN dataset in the Guidelines, creating a European standard first and then turning it into an international one. The small project team, which started working in 2016, had CEN, HL7, and IHE representation from the SDO community.