Background and raison d'être
TC 215 is the technical committee within the International Standardization Organization (ISO) dedicated to Health Informatics standards and TC 215 was established in 1998. The main business of the TC is to provide standards to support all types of interoperability throughout the healthcare domain.
It is a global, well-known brand, which currently has 11 working groups and represents over 66 countries in the domain of Health Informatics standardization. The organization's role is to take on new work item proposals for new standards from member countries, ensuring first that there is a solid business requirement, with at least five member countries committing support. It works to achieve consensus products using a rigorous balloting process.  Project teams work together to deliver the appropriate technical reports, specifications, and full International standards to satisfy the given requirement. The parent organizations of ISO/TC 215 and of CEN/TC 251, have closely worked together since their inception, and this relationship is strong in the two sibling technical committees that have a shared European membership. The TC was one of the three founding members of the Joint Initiative Council (JIC) in 2007, which encourages and supports cross SDO collaborations to produce coherent solutions like IPS.
More on TC 215 site

TC 215: Working on IPS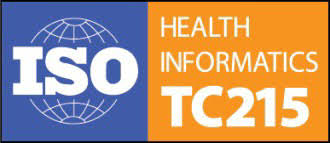 Working Group 1 of ISO (and in CEN) were the groups which had responsibilities for healthcare record standardization. The European work and its progress were shared at the plenary meetings and once the European IPS (EN 17269) passed ballot, it was agreed that a Fast-Track proposal from BSI should be accepted to turn the regional standard into a truly international one. The work was launched in June of 2020; it unanimously passed its final ballot and was published as a full IS 27269 in 2021. It was agreed in November that it should retain its original scope and remain within ISO Working Group 1 , whose task is to manage the new iterations, to keep the standard relevant and sustainable as a reference standard for conformant standards in the IPS cross-SDO collaboration.
---