TS 17288: 2019. IPS Implementation Guidance for Europe
CEN/TC 251's second deliverable was a technical specification that was published in 2019. This document used the Refined eHealth Interoperability Framework (ReEIF) to describe how the IPS could be implemented in the European member states.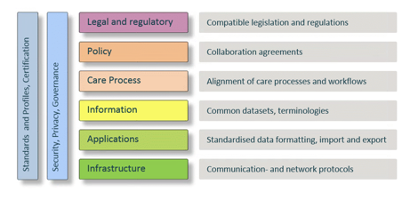 TS 17288 used the framework to set out things that a vendor should be aware of within each consideration in the framework. It is not an 'implementation guide' as in HL7 parlance, and so it is not meant to be an implementation itself. Rather TS 17288 gives an overview and some examples from the HL7 Implementation Guides, providing information about the context in which IPS can be used.
TS 17288

is tightly connected with EN 17269.  When the European Norm is superseded by the ISO standard, TS 17288 will undergo revision.